Posted on January 14th, 2022 by Connor Blay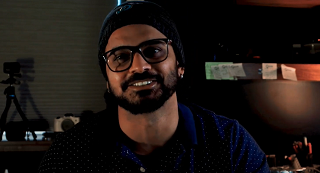 Salman Sayyed was raised by his mother on the streets of Mumbai, India. While selling books to passerbys, he met a motherly figure who would change his life forever. The woman helped him earn his high school and university degree which allowed him to start working as a tour guide in Mumbai. It was then that he met his third motherly figure who helped him study as an MBA student at Westminster College in Salt Lake City, Utah. Salman's story is so inspiring that his video won the grand prize in our 2021 Travel Video Contest. Now, over the course of next year, Salman will be providing vlog updates on our YouTube channel. His first vlog is now on our YouTube channel for you to enjoy.
This entry was posted on Friday, January 14th, 2022 at 1:32 pm and is filed under International Education, International Student, Social Life, Social Media, Study in the USA, Travel Video Contest, Videos. You can follow any responses to this entry through the RSS 2.0 feed. You can skip to the end and leave a response. Pinging is currently not allowed.