The heart wants what it wants – and for many travelers that's the chance to fall in love whether it's with your traveling companion, your chosen destination, or the charming people you meet along the way. Facing new challenges together builds greater connections and travel is basically a string of fresh hurdles in a beautiful destination. Learn to make arrangements together in Southern Sicily! Catch your first Costa Rican wave with cool new travel buddies! Reconnect in Bali with the person you love most. (Um, that's you!) All you need to do now is take our hand as we guide you through our favorite places to feel and spread love around the world.
---
For that first big adventure together as a couple
1: Get to know each other even better in Greece
Where better than the land of Aphrodite to nurture a budding romance? Build lasting memories with Santorini sunsets, Greek cooking classes, and incredible food and wine.
Feel the love on tours like: Best of Greece
2: Gaze into the pools of their eyes in Southern Sicily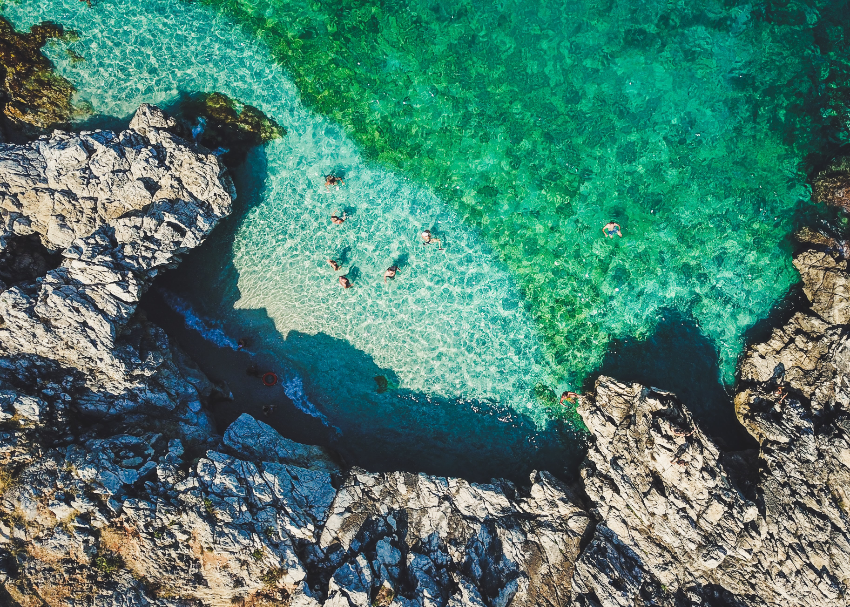 Embark on an adventure together where you can dip in crystal clear waters at a nature reserve and learn how to make deep-fried rice balls from a local expert. Yummy!
Feel the love on tours like: Explore Southern Sicily
---
For those couples already going the distance
3: Feel your love blossom anew in deer-est Japan
From cherry blossoms to soothing onsen baths, Japan gives you every opportunity to appreciate your lifelong travel partner including their reaction to the bowing deer of Nara.
Feel the love on tours like: Discover Japan
4: Trod fresh ground together on the Trans Bhutan Trail
Been everywhere with your significant other? We bet you haven't trekked the Trans Bhutan Trail in the happiest country on Earth as it's reopening for the first time in 60 years. Swoon!
Feel the love on tours like: Highlights of the Trans Bhutan Trail
---
For solo travelers looking to meet new people
5: Spend some quality time with yourself in Bali
As RuPaul says, "If you can't love yourself, how in the hell are you gonna love somebody else?" Plus, we think looking inward is best done looking outward at serene Balinese settings.
Feel the love on tours like: Wellness Bali
6: Look skyward with like-minded people in Iceland
Never feel alone traveling with a small group of people hoping to see the same wondrous thing. Chase the Northern Lights, meet Icelandic horses, and hike Þingvellir National Park.
Feel the love on tours like: Iceland Northern Lights & Golden Circle
---
For big-hearted adventurers wanting to do good
7: Directly support communities you visit in Sri Lanka
Not only will you get a guided tour of Sigiriya Rock Fortress but you'll share a meal made by the local village community. Plus, you'll land a hand at a homestay farm in Digana.
Feel the love on tours like: Sri Lanka Encompassed
8: Help beaches in the Maldives stay sparkling clean
In the spirit of leaving places better than you found them, you'll disembark from your dhoni boat cruise to participate in a beach cleanup on one of the Maldives' many idyllic atolls.
Feel the love on tours like: Maldives Dhoni Explorer
---
For those looking to grow their friend groups globally
9: Hang ten in Costa Rica and then hang out
Learning new things and meeting people from all over is even easier with our new Roamies adventures. Catch a surf lesson in Tamarindo and socialize at your incredibly cool hostel.
Feel the love on tours like: Costa Rica: Beaches, Wildlife & Wild Times
10: Strengthen your bonds in Southern Thailand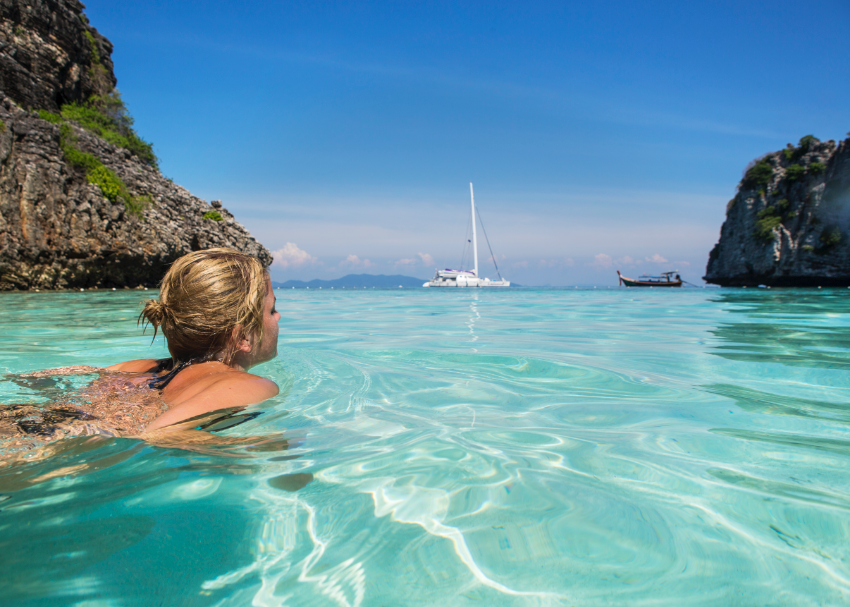 Every day is Galentine's Day when you take a girls-only sailing trip that includes stops at Khao Phing Kan (aka James Bond Island) and island hops to swim and snorkel together.
Feel the love on tours like: Sailing Thailand – Phuket to Phuket