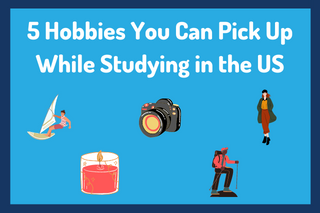 Ever find yourself feeling bored and inactive? Sometimes it can feel like you've got nothing left to do because you've already done everything there is to do. But, in reality, there is so much you can do while studying in the US, it's virtually impossible to do it all. If you ever find yourself experiencing boredom, it might be a good idea to consider picking up a new hobby. A hobby is an activity that you do in your free time to find pleasure and relaxation. Having a hobby that you can turn to in times where you feel stagnant can significantly improve your overall morale. Check out our recommendations for five hobbies that are worth giving a try.
1. Windsurfing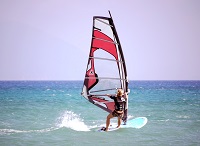 Windsurfing is an absolute blast. It sort of feels as though you have unlocked the power to glide on water. This hobby takes lots of practice and skill so you may not want to start off in the ocean. We recommend finding the nearest calm, flat body of water to get started, then you might want to work your way up to doing some tricks in the ocean, if you're located in a coastal state. Windsurfing is very popular in coastal states like California and Florida. There are many places in states like these where you can get windsurfing lessons.
2. Candle-making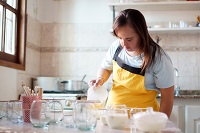 Do-it-yourself candle-making can be both relaxing and rewarding. If you enjoy creating things from scratch, this hobby could be great for you. You'll need candle wax, fragrance oil, candle dye, candle containers or molds, wicks, a scale, a heat source, a pouring pitcher and a thermometer. If you're interested in turning candle-making into a business as many have done on sites like Etsy, you'll also need warning labels and decorative labels for packaging. On a side note, please don't try this if you live in a dorm, it's not allowed.
3. Photography / Videography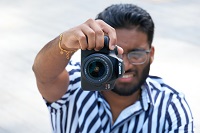 The US is home to marvelous natural and manmade beauty. While you're here, you could capture some of it. With smartphone technology, you don't even necessarily need to purchase an expensive camera to take high-quality photos. Contrary to what some may believe, photography and videography doesn't have to be a solo hobby. You can get some friends together for an Instagram photoshoot at a picture-perfect spot. Or, you might want to vlog and create an online community of subscribers on YouTube.
4. Hiking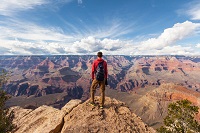 There are some fantastic hiking spots in every region of the US, including the Grand Canyon (pictured on the right). You may have to do some traveling to get to the best spots but it is well worth your time as you could come across some breathtaking views and intriguing wildlife. Plus, hiking is an excellent exercise.
5. Fashion / Style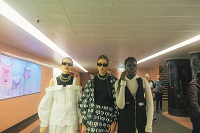 Fashion and style as a hobby has been growing in popularity, specifically on social media, in recent years. On apps like TikTok and Instagram, you'll come across an influx of fashion and style influencers. Those of you who like to dress up and style clothes might consider joining in on the trend while it's hot. And, those of you who are more inclined to create your own fashions might want to pick up sewing as a skill. You could also catch a local fashion show during your free time if it's something you're interested in. There are several fashion hubs located throughout the US including New York City, Los Angeles, Miami and Chicago.
Do you have a hobby that isn't listed above? Leave a comment, we'd love to know what it is!
This entry was posted on Friday, February 25th, 2022 at 1:52 pm and is filed under International Education, International Student, Social Life, Social Media, Student Life, Study in the USA. You can follow any responses to this entry through the RSS 2.0 feed. You can skip to the end and leave a response. Pinging is currently not allowed.